Meeting the fitness goals you have set out for yourself is a rewarding experience, and with NPL supplements, you can do so more effectively than ever before. Thanks to the booming supplement market and suppliers like Prime Growth Nutrition, you can put together a tailored supplement program that suits your needs. But where do you begin, and what are the right supplements for you?
Any professional will inform you that, when you begin using supplements, it is best to go with a recognisable and trusted brand. In South Africa, there are very few that can compare to National Performance Labs (NPL Supplements)—a premium brand with a wide variety of high-quality supplements. Prime Growth Nutrition is proud to stock a majority of the NPL fitness range.
This article aims to provide you with a basic set of guidelines for using NPL supplements to meet your fitness needs. In order to do that, we will review some of the most common fitness goals and what supplement each may require. We will then highlight a few of our favourite NPL products for each category, all of which can be found on our Prime Growth Nutrition website.
Understanding Goals: Varied Fitness
No two people's fitness journeys are the same. Everyone's goals are different as a number of wants and needs can influence them. Whether you are trying to imitate your favourite athlete, build a more muscular body, or look good for the summer months, your goals will directly affect how you exercise and what you need from your NPL supplements.
Before we investigate how NPL supplements can help you achieve your goals, let us take a step back and look at some of the most popular fitness trends today and what each category entails in terms of exercise. As we further investigate each section, we will also discuss the nutritional needs of each category. In this way, we will more easily understand the logic behind each NPL product suggestion.
Building Muscle: Building muscles that you are happy with can be a very personal journey. Your body-building journey will be unique to you, as you look to improve muscle groups you are interested in. However, with that in mind, there are two general trends when it comes to building muscle. Either you are looking to bulk up, and focus on increasing the mass of your muscle, or you would rather focus on building athletic and lean muscles. Depending on what you want, you will focus on different exercises. For those who are focused on the larger build, it is generally suggested that lifting heavy weights with fewer repetitions will help. On the other hand, if you're aiming for lean and defined muscles, lighter weights with more reps are the way to go.
Endurance Training: Endurance training is at the core of many different sport types. Endurance can help you run longer distances, move quicker and extend the time it takes for you to tire out. At the same time, it is also a great way to lose weight and live a healthier lifestyle due to the aerobic nature of endurance. The idea here is to boost your body's ability to keep going at a high intensity. To achieve this, you'll want to focus on cardio exercises like jogging, cycling, or swimming.
Weight Loss: For many, the general fitness goal may not even be related to performance. Perhaps you just want to lose weight, improve your self-image, and live a healthier lifestyle overall. Weight loss is a massive field and there are many ways to achieve your goal. From dieting to high-interval exercises, many solutions have been thought up. But not everything will work for everyone and finding a route that is effective for you is essential to losing weight quickly.
Muscle Building And NPL Supplements
Above, we mentioned how goals related to building muscle in themselves could be varied and, depending on the type of muscles you are focused on building, you would want to change how you exercise – whether with heavier or lighter weights and more or less sets. But as you will note throughout this article, simply exercising is not enough. You need to combine this with nutrient intake that works to support the effort you are putting in, and that is where NPL supplements come in.
For instance, you should focus on your macro-nutrient intake when building muscle. Macro-nutrients are the nutrients responsible for providing the body with energy and are eaten in more significant quantities than other food groups. Macro-nutrients include fats, proteins and carbohydrates. But how can NPL supplements help you improve your macro-nutrient intake while supporting muscle growth? Let us look at some of our favourite products below:
NPL Supplements That Support Muscle Growth:
NPL Hyper Gain Mass: A product perfectly designed for supporting muscle growth and bulking up. Hyper Gain Mass has approximately 1250 calories per serving while packing up to thirty grams of protein per 350-gram serving. Combined with an anabolic stack of creatine monohydrates and taurine, this NPL product will show you what a real mass gainer can do.
NPL Platinum Whey + Protein: Whey protein is one of the most popular ways to help build muscle, and the platinum whey protein from the NPL supplements range is one of the best whey proteins on the market today. With a unique combination of five different types of protein, including egg white, casein, pea and rice, while avoiding sugar, you are getting one of the purest protein powders on the market today.
NPL Hybrid Pre 2X5: For those looking to take their workout to the next level, NPL Supplements proudly presents the NPL Hybrid Pre 2X5 – a pre-workout mix enjoyed by a range of professional athletes, from crossfitters to bodybuilders. With a proprietary muscle cell volumisation complex containing some of the most effective amino acids, you will surely experience the benefits of a better muscle pump, explosive energy, and mental focus without the dreaded crash so many other pre-workout mixes leave you with.
Endurance Training And NPL Supplements
Like muscle building, endurance training can be varied, but the goal is continuously improving cardiovascular health. Looking for the right supplements to help with endurance training can be critical, and that is why NPL supplements have several great choices, all stocked on the Prime Growth Nutrition website.
As we highlight the best NPL supplements in this category, you will note that there will be an overlap with similar supplements used for muscle building. That is because endurance athletes and muscle builders rely on the same macro-nutrients to provide energy throughout their workouts. So let's delve into some of our favourites at Prime Growth Nutrition:
NPL Supplements: Choices For Your Endurance Journey:
NPL Micellar Casein: Many have not heard of the power of micellar casein, which contains all five types of casein. This is one of the most effective proteins on the market. Combined with a unique multi-enzyme blend and amino acids like L-Glutamine while also being low in sugar and carbs, you have another perfect endurance supplement on your hand. This slow-releasing energy supplement works up to seven hours, making it an ideal fit for serious endurance athletes raising their game to the next level. At Prime Growth Nutrition, we are proud to stock great NPL supplements like this.
NPL Intra Load: From the NPL black series, this intra-load supplement is tailored to provide endurance and performance enhancement. The intra-load is a fitness boost to take at any time of your workout, and with its excellent blend of whey protein isolate, beta-alanine and carbohydrates, you can endure and perform at your best. The secret is using carbs like palatinose, which can help release energy stored in fat reserves, providing better endurance and burning fat.
NPL Amino Energy X Factor: An endurance athlete knows that to improve, they need a premium energy source. If that is your goal, look no further than NPL supplements Amino Energy X factor. With all nine essential amino acids combined with energy nutrients like guarana and caffeine, it also efficiently packs in electrolytes. This is one of the best energy supplements on the market today. It also increases performance and recovery and provides effective hydration. It is a perfect combination of benefits for any endurance athlete.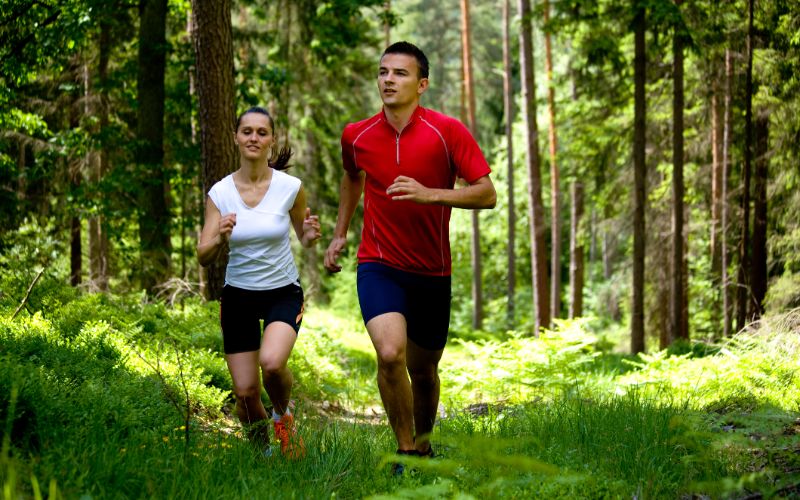 Weight Loss And NPL Supplements
Oftentimes, many aspiring gym goers begin with weight loss as the main goal. Although their fitness journeys may take them down the path of a bodybuilder or endurance athlete, they start by losing the weight necessary to tackle other fitness goals. Others want to lose weight because it is a great way to build self-confidence and promote a healthier lifestyle. So, how can NPL supplements help in this regard?
If you visit our Prime Growth Nutrition website, you will quickly note that a wide variety of NPL supplements help with weight loss. This is because there are so many ways to lose weight, from thermo to hydro methods. Like with our fitness trends above, weight loss is a personal journey and finding the NPL supplements that work for you is critical to effectively attaining your weight goal.
So, in this section, let us look at some of the most popular NPL supplements clinically designed to help with weight loss while helping you find the perfect product for your journey. If none of the suggestions below interest you, remember to visit our Prime Growth Nutrition website, where several other weight loss NPL supplements exist.
The Perfect NPL Supplements For Weight Loss:
NPL CLA Ultra 1000: NPL Supplements proudly presents the effective CLA Ultra product. CLA stands for conjugated linoleic acid, a fatty acid found in many meat and dairy products. CLA helps promote the breakdown of fat while providing metabolic support. This product is entirely stimulant-free and helps users lose weight effectively by utilising the energy stored in fat. CLA is perfect for those looking to both lose weight and live a healthier lifestyle.
NPL Water Cuts: Another effective way to lose weight is to remove excess water from your body. Although water is extremely healthy and very beneficial to many bodily functions, excess water can lead to water bloat. NPL water cuts is a perfect diuretic that helps you reduce water bloating while providing you with a great assortment of electrolytes to keep you healthy and energised.
NPL Night Time Burn: For some, trying to lose weight during the day may prove ineffective. NPL supplements have you covered with their nighttime burn product, containing natural metabolism-boosting ingredients like ashwagandha, passion flower and valerian root. This helps keep your metabolism active even while you are asleep, which in turn will help you quickly get to your weight goal.
Prime Growth Nutrition: Stocking The Best
In this article, the goal was to relate specific fitness trends to a variety of NPL supplements to show you how varied the NPL range is and how helpful they can be. Here, we looked at muscle building, endurance and weight loss, but there are so many other fitness aspects that NPL supplements can help you with.
At Prime Growth Nutrition, we pride ourselves on stocking only the best fitness supplement brands while boasting one of the most extensive catalogues in the South African market. So, whatever your fitness goals, get a competitive advantage with NPL supplements and Prime Growth Nutrition. Visit our website today and see how our NPL range can help you improve!