Why choose NPL supplements? When the supplement and exercise market is so saturated, deciding which products to purchase can take time and effort. At Prime Growth Nutrition, we make this easier as your one-stop shop for every workout need. We stock only the best brands and have categorised our supplements so that you can find the right product for you.
When finding a brand you can trust that also offers versatility, look no further than NPL supplements. Prime Growth Nutrition stocks over 47 NPL supplements due to their excellent quality and extensive range – meaning that whether you want to put on weight, lose weight or simply find something healthy, NPL and Prime Growth Nutrition will have you covered.
NPL stands for Nutritional Performance Labs and is one of the most trusted brands in South Africa today. Most of the NPL are fully halal certified and their products are clinically proven, so you can rest assured that when you buy an NPL product, you are buying the best.
This article aims to highlight the quality of NPL supplements and show off their vast range and versatility. To do this, the piece is divided into several sections covering some of the most popular and essential subcategories in today's exercise supplement market. Within each section, we will highlight some of our favourite NPL supplements available at Prime Growth Nutrition.
Whey Protein
When discussing any health or workout supplement, it is easy to recognise whey protein's popularity and widespread nature. Whey protein is a trendy choice for a couple of reasons. However, the most important include the fact that it is naturally sourced (from cows' milk generally – but vegan options do exist), is a healthy way to supplement the diet with protein and is absorbed and used efficiently by the body.
Whey protein is created during the cheesemaking process. It all starts with milk, before an assortment of enzymes separates the curd, leaving whey as a by-product. The liquid whey is then pasteurised, sent to be concentrated and purified, and the final product is dried into a powder, generally containing between eighty and ninety percent protein.
Because of the popularity of whey, NPL supplements has formulated a range of whey protein products that provide plenty of workout and exercise benefits. Let's look at some of our favourite NPL products here:
NPL Platinum Whey + Protein
This flagship whey product is a combination of proteins like you have never experienced before. A variety of seven unique protein sources include the three most popular forms of whey protein, i.e. isolate, concentrate and hydrolysate. But that's not all. This product also contains egg, casein, pea and rice proteins too – ensuring that you will have a product filled to the brim with all the protein you could need.
NPL 100% Whey Isolate
If you are looking for a pure protein source free of additives, look no further than NPL Supplements and their 100% Whey Isolate. Formulated with an advanced cross-flow microfiltration process, you can rest assured that you are getting one of the purest forms of protein on the market. Moreover, the NPL Whey Isolate is also packed full of naturally occurring BCAA's.
NPL Whey Slim
For many, whey protein is linked to bulking up or building muscle. Therefore, those looking to slim down tend to stay away from this critical protein source. NPL has found a world-class compromise with their Whey Slim product, focused on helping you reach your target weight by keeping the protein high and lowering carbohydrates.
Pre + Post Workout Supplements
At Prime Growth Nutrition, we understand that many of our clients are expert athletes who need to fine-tune their supplementation to perform at maximum capacity. NPL understands that too and has formulated a range of pre and post-workout supplements that are sure to help you perform at your best. Moreover, these supplements also facilitate recovery so that you are ready to tackle a new gym session the very next day.
With pre-workout supplements, the focus is on improving your performance, helping you concentrate and even providing vasodilation which increases the size of blood vessels – allowing for more oxygen to be delivered to the muscles. Post-workout supplements, on the other hand, focus on recovery by supplying your body with macronutrients like protein, carbohydrates and electrolytes while also providing anti-inflammatory support to help prevent painful muscles.
It takes a world-class supplement manufacturer to perfect these products and provide the proper support wherever you are in your workout. Let us look at the best NPL supplements for pre and post-workouts here.
NPL Hybrid Pre 2 x 5
This supplement is one of NPLs proudest formulations. This pre-workout mix separates itself from competitors by being scientifically validated and avoiding the usual underdosing of other manufacturers' pre-workout supplements. This product was specifically designed for fitness enthusiasts looking to gain an edge and be competitive. With the NPL Hybrid Pre, you will immediately feel a boost to your performance and strength, improving focus as you have never experienced before.
NPL Vaso Pump X 2
Creating a vasodilation supplement that is still healthy, while providing you with that extra kick, is complicated. That is why reputable brands like NPL are so essential. The NPL Vaso Pump is free from caffeine and is formulated to enhance nitric oxide production by including ingredients like citrulline malate and grape seed extract.
NPL Creatine Fuel
One of the best ways to recover after a hard workout is to implement creatine fuel into your diet. NPL supplements offer the perfect solution with their NPL Creatine Fuel product, which enhances muscle gain and promotes a leaner and more muscular physique. The creatine fuel product is a fantastic post-workout recovery option, and it can be used intra-workout, between sets to help improve muscle pump. This is all possible with NPL's signature creatine blend, which contains, creatine mono, creatine HCL, creatine gluconate, betaine HCL and a multi-carb combination.
Amino Acid Supplements
Amino acids are the building blocks of proteins. When fifty or more combine via peptide bonds, you have a protein molecule. However, research has shown that ingesting amino acids allows the body to absorb them more effectively, as it does not first have to break down the protein molecule.
Amino acids are abundant naturally within the body and have several benefits, especially for those in the fitness world or trying to boost their workout sessions. From promoting muscle growth and recovery to improved performance, energy production, and the ability to regulate hormones, amino acids are helpful in this regard and an essential component to these processes happening naturally.
Amino acids are very much on trend in the health and fitness market, and, in some cases, they may even replace protein supplements, as they perform the same function and are more accessible for the body to digest. NPL is constantly innovating within the workout supplement market and has a range of excellent supplements that give you the amino boost you need. Some of our favourites at Prime Growth Nutrition include:
NPL Amino Pre-Load
With all the discussion above about the benefits of amino acids, what better way to start your workout than with an NPL amino acid supplement specifically designed to boost your pre-workout. The Amino Pre-Load comes with a proprietary mix of amino acids that include L-Carnitine, as well as a collection of branched chain amino acids, beta-alanine, alpha GPC and L-tyrosine. This combined with nootropics, will not only provide you with improved endurance but reduced muscle fatigue as well – making it perfect for pre or post workouts.
NPL Amino Burn
The NPL Amino Burn is a great-tasting energy drink that helps burn fat and boosts mental focus. Furthermore, this NPL drink provides a high-quality BCAA (branch chain amino acids) and even provides antioxidant support to the body. Amino Burn is a healthy dietary supplement and can be taken at any time of the day to help you when you need it most.
NPL BCAA EAA 12:11
When it comes to amino acid-based supplements, one of the keywords has to be BCAA or branched chain amino acids. This highly functional group of amino acids can be found in almost every protein or amino acid supplement. This is because branched chain amino acids are perfect for athletes trying to boost their workout sessions.
NPL has formulated a product that focuses on the benefits of BCAA. With their NPL BCAA EAA 12:11 product, you can expect a boost to your body's nitrogen level and a reduction in the loss of lean muscle after strenuous activity. This will provide you with a supplement that helps build muscle, promotes recovery and aids in muscle repair.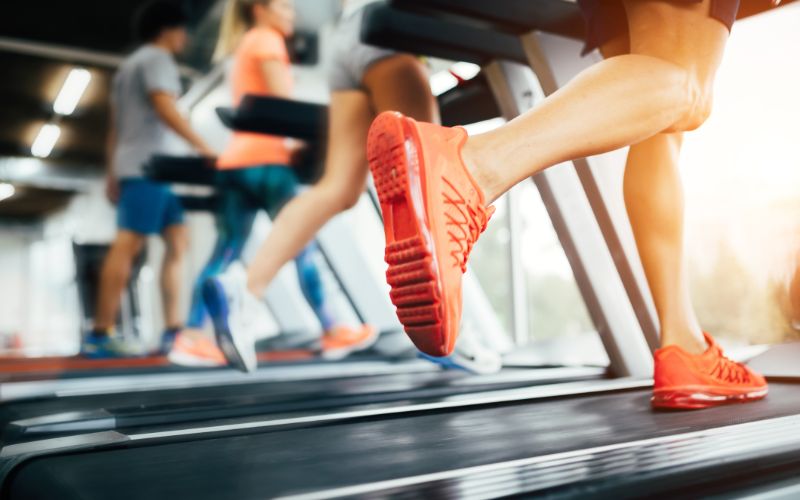 Healthy Living
Although in this article, we have looked at a variety of NPL supplements that help athletes take their workout to the next level, NPL is a manufacturer that cares about the well-being of its clients. At Prime Growth Nutrition, we firmly approve of NPL because of their healthy living message.
In order to promote a better and healthier way of life, NPL looks to provide clients with a range of NPL supplements that will ensure that they feel better about themselves and take care of their health. Not only are these health supplements beneficial to athletes, keeping them at the top of their game and never missing a workout, they are also perfect for just about anyone trying to improve their health. Prime Growth Nutrition recommends the following health products:
NPL Apple Cider Vinegar
The benefits of apple cider vinegar have been rediscovered in recent years. NPL's capsules contain just the right amount, so you don't have to worry about proportioning it yourself. Apple cider vinegar has many health benefits, from helping lower blood sugar levels to improving insulin sensitivity and reducing cholesterol and belly fat. This NPL supplement can be highly beneficial to those suffering from diabetes.
NPL Daily Greens
At Prime Growth Nutrition, one of our favourite innovative NPL supplements has to be their NPL Daily Greens. Science has proven time and time again that a balanced diet enriched with leafy vegetables leads to healthier living. This daily greens product contains six greens from wheatgrass extract and baobab extract to kale and spinach – providing you with a convenient way to get your daily veg in. And because it is made without artificial colourants, dairy, gelatine or gluten, you can rest assured that you are ingesting a natural and healthy supplement.
NPL: A Variety Of Supplements
In the introduction to this article, the stated purpose was to prove how versatile and beneficial NPL supplements could be. We have achieved this aim by reviewing some of the most popular subcategories in the health and exercise supplement market and showing how NPL has the perfect product formulated in all these fields.
But to truly grasp just how much NPL can help you out, you will have to visit our website at Prime Growth Nutrition to explore the different supplements NPL has available. This article has only covered a few of these products, but NPL, combined with Prime Growth Nutrition, has so much more to offer.
So, don't settle for the mediocre if you want to perform better or lead a healthier lifestyle. Get some NPL supplements today and see the changes they can make.