Unleash Your Body's Natural Potential With NPL Supplements
NPL Supplements is a proudly South African company with an incredible range of fitness and wellness products. Today, we will give you a breakdown of some of their popular supplement options and explain how they can assist you in conquering your fitness goals. Like Prime Growth Nutrition, NPL Supplements places a lot of emphasis on the importance of high-quality ingredients and transparency in the exact contents of their formulas.
We are very specific about the brands we choose to stock in our online supplement store, and NPL Supplements consistently creates game-changing products that we know our clients can benefit from.
Why NPL Supplements Is A Step Above The Rest
NPL Supplements sticks to their policy of non-proprietary blends and ensures that their ingredients and dosages are fully covered for each of their formulas. You may be asking – what is a proprietary blend? Well, essentially it is a list of ingredients that displays every ingredient, but not the exact doses of said component. They are more vague and do not paint the full picture of what you would be putting into your body.
Non-proprietary blends, on the other hand, allow you to see the full list of ingredients and each has been disclosed at its effective dose. Meaning you have a better understanding of the expected effects and benefits that you would experience when using the supplement. This also speaks to the efficacy and quality of NPL Supplements, as they do not shy away from the specifics of the ingredients used.
NPL has a wide range of options to choose from – whether you are looking for whey protein powder or digestive enzymes, you can rest assured you are getting only the best quality products. Have a look at our online store for the full catalogue of products from Nutritional Performance Labs!
Whey Protein Powder From NPL Supplements
If you have not yet heard about the NPL Platinum Whey Protein Plus, allow us to fill you in. It has been painstakingly formulated to trigger your muscle recovery processes and support lean muscle maintenance. Combining seven excellent lean protein sources, this product guarantees that you receive a comprehensive amino acid profile and the slow release of these amino acids for impressive gains at the gym.
The Hepta Protein Blend is a combination of whey protein isolate, hydrolysate, and concentrate that also features the nourishing effects of casein, rice, pea, and egg protein. This remarkable protein stack will ensure that your body receives a constant supply of essential amino acids, encouraging greater recovery and continuous muscle growth.
Not only does the NPL Platinum Whey Protein Plus impress performance-wise, but it also tastes fantastic and is simple to work into your daily routine. On top of this, it delights your taste buds without the need for any added sugars! The low carbohydrate content allows you to stay aligned with your daily intake requirements without much hassle at all.
We understand that not everyone has the same dietary needs. It is for this reason that this supplement is completely free from gluten, soy, and wheat. This makes it even easier for your body to break it down and fully harness the many benefits of this exceptional whey protein blend. We highly recommend that you try this one for yourself; we are sure that you won't be disappointed.
Organ Support Formulas From NPL Supplements
The NPL Organ Support is an excellent addition to the collection of any health-conscious gym goer. Let's have a look at three reasons why we believe this to be the case:
Optimised Organ Protection and Health – The NPL Organ Support has been created specifically to offer athletes the necessary support for their vital organs, especially when in periods of strict dieting and heavy training. This ingenious supplement reduces stress on the organs, allowing them to function much more efficiently and helping you to smash your fitness goals quickly and enjoy long-term organ health at the same time.
Effective Organ Defence – The Series Black Organ Support provides an all-in-one defence for your vital organs – specifically targeting the heart, liver, prostate, and skin. It features an excellent selection of high-quality ingredients such as Glutathione, milk thistle, Hawthorn berries, and more. All of these components are renowned for their impressive health benefits and the comprehensive support they provide to organs, promoting improved detoxification and healthy functioning.
Potent Detoxification – As we mentioned, NPL Organ Support contains the powerful ingredient Glutathione, which is known for its incredible detoxifying properties. By binding with and destroying toxins in the liver and everywhere else in the body, Glutathione assists in the protection against oxidative stress and damage. When combined with milk thistle, which encourages better liver functioning, they offer a highly effective detoxification solution that will halt the negative impacts of intense training routines and strict diets.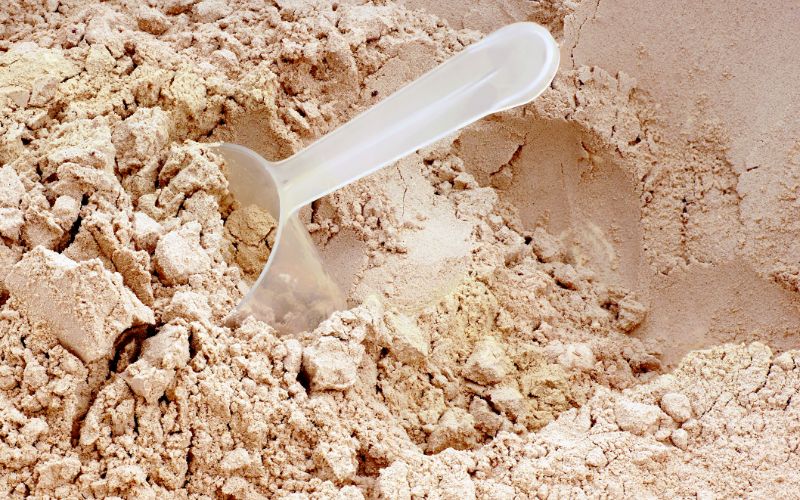 As you can see, there is an abundance of benefits that go in hand with protecting your vital organs. The NPL Organ Support is innovative and comprehensive in its protection and support – yet another great product from NPL.
Pre-Workouts From NPL Supplements
Pre-workout supplements have quickly become popular in recent years – let's get into what NPL Supplements bring to the table with the NPL Hybrid Pre 2 X5! This fantastic pre-workout formula goes far beyond the ordinary and if you're serious about the gym, this supplement may be the ultimate workout solution for you – created for high-performance athletes, fitness enthusiasts, cross-fitters, and just about anyone who desires an unprecedented boost in energy levels.
Be prepared for the unbelievably intense pumps that come with using this supplement. This product features 5g of citrulline malate and 1g of arginine HCL, two powerful and scientifically backed ingredients. This potent mixture encourages increased blood flow, aids in vasodilation, and produces mind-blowing pumps that will leave you feeling energised and prepared to take on any workout.
With every scoop, feel a surge of energy and persistent mental focus thanks to the 4g of beta-alanine and 3.5mg of Huperzine-a, two carefully chosen substances that combine to give you an energy boost, increase your focus, and sharpen your concentration. Feel the rush as your strength and power soar, inspiring you to go beyond your comfort zone and set new personal bests.
The level of increased concentration and energy is something that you need to experience yourself. With that being said, we always like to remind our customers how crucial it is to check with a medical professional before beginning any new supplemental regimes. Every body reacts to supplements differently, and certain individuals can be more sensitive to stimulants that are often used in pre-workouts.
Creatine From NPL Supplements
If you are determined to unlock your body's natural potential, the NPL Creatine Fuel formula may be perfect for you. This sophisticated creatine product has been formulated to help you put on muscle, boost strength levels, and achieve a more muscular, leaner physique. Here are five of the foremost benefits of utilising a supplement like this:
Increased Strength and Endurance – NPL Creatine Fuel offers an impressive blend of creatine HCL, creatine monohydrate, and creatine gluconate. This combination has a hugely positive effect on muscle output and general strength, allowing you to push harder and longer while at the gym, ultimately making gains that you may not have thought possible.
Enhanced Recovery and Muscle Growth – When you restore the creatine stores in your muscles, you are effectively supporting significantly faster recovery post-workout. It will also facilitate greater muscle protein synthesis, meaning that muscles are given all the tools they need to grow and develop.
Acts as a Buffer for Lactic Acid – The NPL Creatine Fuel acts as an efficient buffer for lactic acid, which is produced during intense workouts. This reduction in lactic acid helps to delay muscle fatigue, allowing you to train intensely for longer periods of time.
It's an All-In-One Carb Stack – This supplement features a multi-carb stack, which includes waxy maize, HBCD, maltodextrin, fructose, and dextrose. These carbohydrates provide a quick and sustained energy source, optimising your overall performance and maximising gains at the gym.
Tasty and Stimulant-Free – This smartly-designed formula is completely free from stimulants such as caffeine, making it an excellent choice for those who prefer non-stimulant supplements. On top of this, it comes in a few delicious flavours – NPL always seems to get the taste just right.
Experience the multitude of benefits the NPL Creatine Fuel has to offer and unlock your full performance potential. Make major strength gains, increase muscle growth, and recover faster with this advanced creatine formula!
Mass Gainers From NPL Supplements
Unlock incredible muscle growth and weight gain with the NPL Hyper Gain. This fantastic product allows you to put on the bulk you want, without needing to spend an arm and a leg on food. Contrary to what most may think, bulking up can be made effortless and effective with this revolutionary formula. Many athletes across a variety of disciplines struggle to increase their size and weight, regardless of how intensely they train.
More traditional weight training alone may not always be adequate to put on the desired body mass – this is the case because protein breakdown frequently outpaces synthesis in muscle tissues. In order to get around this, it is essential to consume additional protein post-workout and during the whole day. This will minimise protein fatigue and optimise bulking.
NPL Hyper Gain is especially valuable for individuals engaged in frequent and intense training sessions. While weight gain may be an aesthetic objective for some, it can be a determining factor for career progression in sports like wrestling or boxing, where muscle mass determines the viability of different weight divisions. Bodybuilders also heavily rely on maintaining muscularity for their professional pursuits.
If you have found that you have relentlessly tried to increase your body mass to no avail, it might be time to look for new solutions. Another thing to consider is that overeating can be detrimental to your general health, digestion, and energy levels, and it is still not a guarantee that you will put on the weight you want. In these instances, a product like the NPL Hyper Gain is an easier and more affordable choice than dramatically altering your diet. It will help you in your search for the perfect bulk and will help you avoid the frustration of overeating.
Unlock your full potential for substantial muscle growth and weight gain with NPL Hyper Gain. Embrace a more effective approach to bulking and reach your goals without sacrificing your dietary balance or training regimen. Elevate your physique and unleash your true potential with this game-changing muscle-building supplement.
We encourage you to have a look at the full range of NPL Supplements products we have available on our Prime Growth Nutrition online store!